SOAP BARS BY MY LITTLE GROCER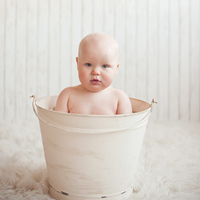 BIODEGRADABLE BABY CARE
Together, two good friends, and wonderful mothers, built Mama Bamboo because they were both horrified by the general acceptance of nappy rash as a part of a baby's early life and by the mind boggling facts that 8 million single use plastic nappies are thrown away every day. Using bamboo, we truly believe we've found the most natural, luxuriously soft, antibacterial, breathable solution which helps control nappy rash. There's no getting round it, babies use a lot of stuff in the first couple of years and much of it is plastic, single use, and less than earth friendly. But it doesn't all have to be. Disposable nappies and wipes can be made using sustainable materials. And all packaging can be compostable 🌳 or recycled.

View our biodegradable baby care range here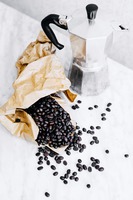 REUSABLE COFFEE PODS
We all love our coffee! And we all love our planet. Have you ever considered how many of them little pods you go through in a week? My Little Grocer have teamed up with Maverick Coffee Co. a UK based company who produce reusable coffee pods compatible with your Dolce Gusto and Nespresso coffee machines, creating a sustainable way forward for your daily coffee fix. Not only are they so much kinder on the environment, but the pods allow you to fill them up with any coffee imaginable, refill and enjoy, over and over again. Care Free Coffee.


100% NATURAL SELF CARE
We have teamed up with a wonderful little family run company who hand pour, hand pipe and hand decorated beautiful bath bombs, here in the UK. Each product is individually handmade ensuring the highest of quality in every one.
All of their products are suitable for vegetarians, some vegan and cruelty free. They never test ingredients or end product on animals.
Keep your eye on our sustainable Self Care section!

SUSTAINABLE SANITARY SOLUTIONS
My Little Grocer are exited to deliver Grace & Greens Organic Cotton lady products, right to your door.
Natural feminine hygiene products, 100% organic ingredients that put safety first. Don't stand for the fear of toxic shock ladies. G&G are committed to women's health, the environment, and tackling period poverty. Their mission is to challenge the status quo of the 'feminine hygiene' industry in its current state, being the antidote to big unscrupulous brands churning a profit at the expense of quality and ethics.

My Little Grocer donate 10% of profits made from these sanitary products to support period poverty.

TOGETHER, WE CAN MAKE A DIFFERENCE

---
MINDFUL MISSION

We stock goods made by producers who care, making sure the supply chain from creator to consumer is ethical, sustainable and mindful in every way. We all make sure our bi products and environments are looked after whilst contributing to charities and organisations who make a difference.

AS NATURE INTENDED

At My Little Grocer, we believe that we should live as nature intended, with natural materials against our skin and organic foods in our tummy. Our aim is to provide a clean alternative to the usual every day essentials, with no toxins, organic ingredients and completely natural materials.

CARBON CONSCIOUS

Our store is only available online, and we make our deliveries by bicycle in Hinckley & Burbage, this helps us to lower our carbon footprint. We source ethical every day essentials from UK businesses who share our core values. Supporting small for a sustainable future.